Ireland is chock full of interesting history, opportunities for exploration, and stunning locations. Students can explore unique cultural artifacts such as Viking ruins, huge green cliffs, castles, and the Gaelic language. Geology students can discover Giant's Causeway and English literature students looking to study abroad can get lost in the same streets of authors such as Oscar Wilde and George Bernard Shaw. The Emerald Isle is also a hub for international research in fields like technology, chemistry, and pharmaceuticals.
​
Capital : London
​
Currency: Pound Sterling (£)
​
Language: English
​
Population: 67,22 million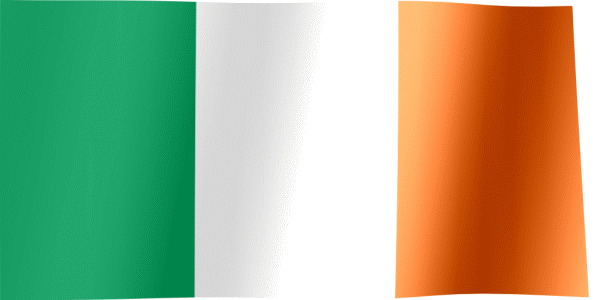 Why Study in UK
​
​
The UK has become one of the top destinations to study around the world. With traditions of excellence dating back hundreds of years, high class institutions on every corner, and much more flexibility than many other countries, the United Kingdom has much to offer international students that other English-speaking countries cannot.
The British higher education system has been the basis for higher education standards around the world for a long time, with revolutionary teaching styles and modern facilities. Home to over 130 UK universities who provide a wide variety of courses to international students, there are many reasons to make that next big step in your life and study in the UK.
​
Benefits of studying in UK
Higher Standard of Education
​The UK's academic reputation is world-renowned. The UK institutions consistently rank among the best in the world and qualifications are internationally valued and recognised. Research carried out by UK universities also impacts our lives every day, and is internationally renowned for its excellence. By studying in the UK, you'll be immersing yourself in centuries of high quality academia.​
According to The QS world University Ranking 2022, top 20 universities in the UK are: -
| | | |
| --- | --- | --- |
| | | |
| | | |
| | | |
| | | |
| | The University of Edinburgh | |
| | The University of Manchester | |
| | | |
| | The London School of Economics and Political Science (LSE) | |
| | The University of Warwick | |
| | | |
| | | |
| | University of Southampton | |
| | | |
| | | |
| | | |
| | | |
| | The University of Sheffield | |
| | | |
| | Queen Mary University of London | |
| | | |
Essential guidelines for Students to study in United Kingdom
Universities in the UK offer two main intakes, may also be referred to as a semester.
Autumn Intake: September to October

Spring Intake: January to February
There is a third intake also available in some universities, called the Summer intake (June to August). But there's limited option available for specific programs only.
The cost of transportation in UK depends on the city and the mode of transport you are using. Many people in the UK choose to travel via buses or trains, apart from walking and cycling. Generally people buy passes which makes the commute faster and you can travel much further for much less. A monthly pass for most services averages at £55, There's usually discounted price offered to students using Public transport.
We would suggest international students use travel cards when traveling across or within cities.
IELTS is the most widely accepted English language test with a one-on-one speaking test to assess your English language communication skills. So if you need to prove your level of English skills as part of your visa application, IELTS for UK Visas and Immigration is the right test for you.
​